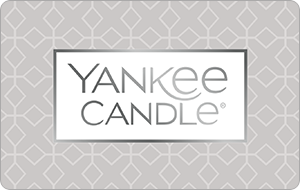 Yankee Candle sell gift card for cash
Yankee Candle Gift Card: A Perfect Choice for Home Fragrance Lovers
The Yankee Candle gift card is an ideal choice for those who love scented candles and other home fragrance products. With a wide variety of fragrances and accessories, Yankee Candle offers an extensive selection that can cater to every individual's preference. However, if you have a Yankee Candle gift card that you're not planning to use, why not turn it into instant cash? SellGift.Cards provides a secure and reliable platform for selling your gift cards online and getting the best value in return.
How to Sell Your Yankee Candle Gift Card on SellGift.Cards
Selling your Yankee Candle gift card on SellGift.Cards is an effortless process. The platform prioritizes the safety of its users and ensures a smooth transaction. Follow the steps below to sell your gift card and receive instant cash:
1. Register on SellGift.Cards: Create an account using your email and password. Registration is quick and gives you full control over your sales transactions.
2. Sign in to your account: Log in with the email and password provided during registration.
3. Enter the gift card details: Provide information about your Yankee Candle gift card, such as the brand name, remaining balance, PIN, and gift card number.
4. Check the offer: Review the offer presented by SellGift.Cards for your gift card. If you agree with the offer, accept it and proceed to the next step.
5. Get paid: Choose your preferred payment option and receive your cash instantly.
Top Tips for Selling Your Yankee Candle Gift Card
To maximize your profit while selling your Yankee Candle gift card, keep the following tips in mind:
- Sell the gift card online: Online marketplaces like SellGift.Cards are often preferable to physical stores, as they save you from shipping costs and offer faster transactions.
- Partially used gift cards: If your Yankee Candle gift card is partially used, you can still sell it online or consider trading it for another gift card.
- No expiry dates: Yankee Candle gift cards have no expiration dates, so you can sell them at the best price and offer whenever you want.
Stay Safe When Selling Your Gift Card Online
SellGift.Cards offers a secure platform for selling your Yankee Candle gift card instantly and electronically. The platform ensures the protection of both buyers and sellers by implementing safety measures and monitoring transactions. With SellGift.Cards, you can sell your Yankee Candle gift card with confidence and enjoy instant cash in return.
Don't let your unused Yankee Candle gift card go to waste. Sell it on SellGift.Cards today and make the most out of your gift card's value.
Top