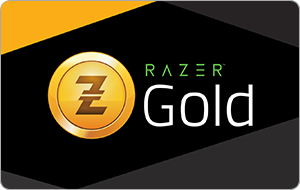 Razer Gold sell gift card for cash
If you have a Razer Gold gift card that you don't plan to use, why not convert it into instant cash? SellGift.Cards is a trustworthy online platform designed to help you sell your gift cards electronically with ease. In this article, we'll walk you through the process of selling your Razer Gold gift card and offer tips to ensure a smooth and profitable transaction.
Why Choose SellGift.Cards to Sell Your Razer Gold Gift Cards?
SellGift.Cards provides a secure, easy-to-use platform that connects gift card sellers with interested buyers. When you decide to sell your Razer Gold gift card through SellGift.Cards, you'll enjoy a hassle-free experience, fast payouts, and excellent customer support.
How to Sell Your Razer Gold Gift Card on SellGift.Cards
1. Create an account: To begin, sign up for a free account on SellGift.Cards using your email address and a password of your choice. The registration process takes less than a minute and provides you with total control over your orders.
2. Sign in: After setting up your account, sign in using your email and password.
3. Input card details: Provide the necessary information about your Razer Gold gift card, such as the brand name, balance, PIN, and card number.
4. Review the offer: Take a look at the offer for your Razer Gold gift card, and if you're happy with the proposed value, accept it to move forward.
5. Receive payment: Select your preferred payment method and get your cash instantly.
Top Tips for Selling Razer Gold Gift Cards Online
- Choose online marketplaces like SellGift.Cards rather than physical stores or shipping your card to avoid shipping costs and potential delays.
- If your Razer Gold gift card has been partially used, consider selling it online or trading it for another gift card.
- Remember that gift cards don't expire, allowing you to sell your Razer Gold gift card at any time to secure the best price and offer.
Stay Safe While Selling Online
SellGift.Cards places a high priority on the security of both buyers and sellers, offering a safe platform for trading gift cards electronically. With robust security measures in place, you can confidently sell your Razer Gold gift card and enjoy the benefits of instant cash.
Are you ready to sell your unused Razer Gold gift card and make some extra money? Visit SellGift.Cards and begin the selling process today.
Top