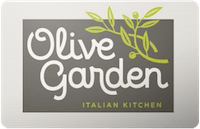 Olive Garden sell gift card for cash
Do you have an Olive Garden gift card that you won't use? Don't let it go to waste! With SellGift.Cards, you can easily sell your unwanted gift cards online, receive cash, or trade them for other gift cards that you truly desire. In this article, we'll guide you through the process of selling your Olive Garden gift card on SellGift.Cards, turning it into cash or trading it for a gift card that suits your taste.
Step 1: Register and Sign In to Your Account
To begin selling your Olive Garden gift card, create an account at sellgift.cards. The registration process is quick and straightforward, taking less than a minute and giving you full control over your transactions. Once you've registered, sign in using the email and password you provided during registration.
Step 2: Enter Your Olive Garden Gift Card Details
After signing in, you'll need to provide information about your Olive Garden gift card. This includes the brand name (Olive Garden), the balance on the card, and the gift card's pin and number. Make sure to double-check the information to avoid any issues during the selling process.
Step 3: Review and Accept the Offer
Once you've entered the details of your Olive Garden gift card, SellGift.Cards will present you with an offer. If you're satisfied with the offer, accept it and proceed to the next step. Remember, you are under no obligation to accept the offer if it does not meet your expectations.
Step 4: Choose Your Preferred Payment Method
After accepting the offer, you will be prompted to select your preferred payment method. SellGift.Cards offers various options for receiving your cash instantly, including PayPal, bank transfers, and more. Choose the one that best suits your needs.
Step 5: Finalize the Transaction and Get Paid
With the payment method selected, finalize the transaction, and receive your cash instantly! SellGift.Cards ensures a secure and efficient platform for selling your Olive Garden gift card, making the process hassle-free and rewarding.
Conclusion: Reap the Benefits of Selling Your Olive Garden Gift Card on SellGift.Cards
Selling your Olive Garden gift card through SellGift.Cards is a convenient and straightforward process that allows you to earn some extra cash or exchange it for a gift card you truly want. By following the steps outlined in this article, you can make the most of your unused gift cards and enjoy a safe, secure, and rewarding experience. So, why wait? Start selling your Olive Garden gift card today!
Top