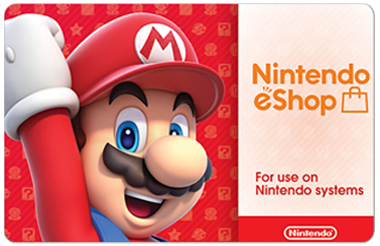 Nintendo eShop sell gift card for cash
Do you have a Nintendo eShop gift card that you won't use? Don't let it go to waste! With SellGift.Cards, you can quickly and securely sell your unwanted gift cards online and receive cash or exchange them for other gift cards that better suit your needs. In this article, we will walk you through the steps to sell your Nintendo eShop gift card on SellGift.Cards and make the most of your unused balance.
Step 1: Register and Sign In to Your Account
To start selling your Nintendo eShop gift card, create an account at sellgift.cards. The registration process is fast and easy, taking less than a minute, and allows you to manage your transactions effectively. Once you've registered, sign in using the email and password you provided during registration.
Step 2: Provide Your Nintendo eShop Gift Card Details
After signing in, you'll need to enter information about your Nintendo eShop gift card, such as the brand name (Nintendo eShop), the card's balance, and the gift card's pin and number. Be sure to double-check the information to ensure a smooth selling process.
Step 3: Review and Accept the Offer
Once you've provided your Nintendo eShop gift card details, SellGift.Cards will present you with an offer. If you're satisfied with the offer, accept it to move on to the next step. Remember, you are not obligated to accept the offer if it doesn't meet your expectations.
Step 4: Choose Your Preferred Payment Method
After accepting the offer, you will be prompted to select your preferred payment method. SellGift.Cards offers a variety of options for receiving your cash instantly, such as PayPal, bank transfers, and more. Choose the option that works best for you.
Step 5: Complete the Transaction and Receive Your Payment
With your payment method selected, finalize the transaction and get paid instantly! SellGift.Cards is committed to providing a secure and efficient platform for selling your Nintendo eShop gift card, ensuring a hassle-free and rewarding experience.
Conclusion: Benefit from Selling Your Nintendo eShop Gift Card on SellGift.Cards
Selling your Nintendo eShop gift card through SellGift.Cards is a convenient and straightforward process that allows you to earn extra cash or exchange it for a gift card you truly want. By following the steps outlined in this article, you can make the most of your unused gift cards while enjoying a safe, secure, and rewarding experience. So, why wait? Start selling your Nintendo eShop gift card today!
Top