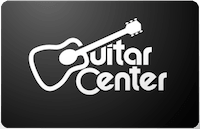 Guitar Center sell gift card for cash
Gift certificate for Guitar Center buyers
We sell online gift certificates of various denominations. They can pay for the goods, starting from the next day after their purchase. Financial transactions with this payment method are made instantly and online.
The certificate can be easily and quickly exchanged for modern musical instruments and equipment, which is represented by a huge assortment in the Guitar Center chain of stores.
Top