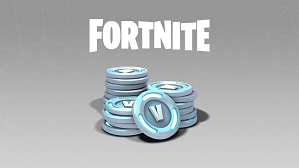 Fortnite V-Bucks sell gift card for cash
Introducing the Fortnite V-Bucks Gift Card and How to Sell it on Sellgift.cards
Are you a Fortnite player with an unused V-Bucks gift card or know someone who might be interested in purchasing one? You're in luck! Sellgift.cards is the perfect platform to sell your Fortnite V-Bucks gift cards quickly and securely. In this article, we'll explain what a Fortnite V-Bucks gift card is and how you can sell it through Sellgift.cards.
What is a Fortnite V-Bucks Gift Card?
Fortnite, developed by Epic Games, is a popular online video game that has taken the world by storm. V-Bucks, the in-game currency, allows players to purchase various items such as skins, emotes, and other cosmetics to enhance their gaming experience. Fortnite V-Bucks gift cards provide players with a predetermined amount of V-Bucks, making them an excellent gift for fans of the game or a convenient way to top-up your own account.
How to Sell Your Fortnite V-Bucks Gift Card on Sellgift.cards
Selling your Fortnite V-Bucks gift card on Sellgift.cards is a simple and straightforward process. Follow these steps to get started:
1. Sign up or log in to Sellgift.cards using your email and password. If you are new to the platform, registration is quick and easy.
2. Enter the necessary details of your Fortnite V-Bucks gift card, such as the brand name (Fortnite), the balance on the card, and the card's unique number and PIN.
3. You'll receive an offer for your gift card based on its value and demand. If you're satisfied with the offer, accept it to proceed with the transaction.
4. Choose your preferred payment method and receive your cash instantly. Sellgift.cards offers various payment options for your convenience.
Tips for Selling Your Fortnite V-Bucks Gift Card
To ensure a smooth and successful transaction, keep the following tips in mind:
- Make sure to accurately enter the gift card details, as incorrect information can lead to delays or cancellation of the transaction.
- As Fortnite V-Bucks gift cards are in high demand, consider trading them for other popular gift cards to maximize your profits.
- Always prioritize selling your gift cards on trusted online marketplaces like Sellgift.cards to ensure a safe and secure transaction.
In conclusion, Sellgift.cards offers a quick, easy, and secure way to sell your Fortnite V-Bucks gift cards. With just a few simple steps, you can turn your unused gift cards into cash and enjoy the benefits of this popular platform. So, don't let your Fortnite V-Bucks gift cards go to waste - sell them now on Sellgift.cards!
Top