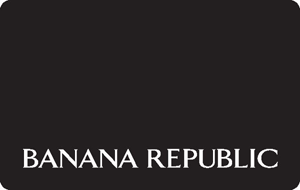 Banana Republic sell gift card for cash
Are you looking to sell your Banana Republic gift card but don't know where to start? Look no further! SellGift.Cards is an online marketplace designed to help you sell your gift cards electronically and instantly. In this article, we will guide you through the simple process of selling your Banana Republic gift card on SellGift.Cards, so you can get the best value for your unwanted gift cards.
Step 1: Create an Account on SellGift.Cards
To start selling your Banana Republic gift card, you'll need to create an account on SellGift.Cards. Registration is quick and easy, taking less than a minute. All you need to do is provide a valid email address and create a password. This will give you full control over your orders and help you keep track of your transactions.
Step 2: Sign in and Enter Your Gift Card Details
After registering, sign in to your SellGift.Cards account using the email and password you provided. Once you're logged in, you'll be prompted to enter the details of your Banana Republic gift card. This includes the brand name, gift card balance, and the gift card's pin and number.
Step 3: Review and Accept the Offer
SellGift.Cards will present you with an offer for your Banana Republic gift card based on the information you've provided. If you're satisfied with the offer, accept it to move on to the next step.
Step 4: Get Paid Instantly
Once you've accepted the offer, you can choose your preferred payment method to receive your cash instantly. SellGift.Cards offers various payment options to ensure a smooth transaction.
Top Tips for Selling Your Banana Republic Gift Card
While selling your Banana Republic gift card on SellGift.Cards, keep the following tips in mind:
1. Selling your gift card online is more convenient and cost-effective than going to a physical store or shipping it, as it eliminates shipping costs.
2. If your Banana Republic gift card is partially used, you can still sell it online or trade it for another gift card.
3. Gift cards have no expiry date, so you can sell them at any time for the best price and offer.
Stay Safe While Selling Your Gift Card Online
SellGift.Cards prioritizes the protection of both buyers and sellers, offering a secure platform for selling gift cards instantly and electronically. So, don't wait any longer – follow the steps outlined in this article to sell your Banana Republic gift card now and earn some extra cash!
Top