Blog
Make all geeks a bit happier – just sell Best Buy gift card!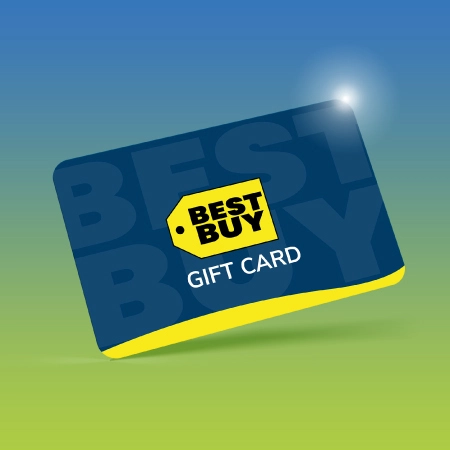 How to sell Best Buy gift card?
Best Buy is a well-known American retail chain founded by Richard M.Schulze in August 1966. The company is specializing in the sale of electronic equipment. Initially, the business was called Sound of Music and was a favorite place for all fans of stereo sound.
The company's stores are located not only in the USA, but also in China and Canada. The company cooperates with major manufacturing brands, and also creates its own products. The main business target group is the end consumer. Basically, the target audience of Best Buy products are radio amateurs and students.
Technical devices sometimes have a high cost. So, Best Buy gift certificates will help you purchase the equipment of your dreams. These can be headphones, laptops, stereos and much more. But there are situations when your home is already full of smart devices, and you are not going to buy new equipment.
At the same time, an unnecessary voucher for a decent amount is gathering dust in your desk drawer. What to do? Re-gift or resell it! But it needs to be done accurately so that users do not have problems later when using a plastic or digital carrier.
Advantages of Best Buy Gift Cards
At Best Buy, you can purchase both physical and virtual gift certificates. The buyer can set up a special gift design according to the event. It can be a long-awaited wedding, birthday, state or family holidays. Such a gift is also appropriate as a thank you for an excellent job or study.
There are several types of top-up vouchers:
Mail gift certificates. They can be received by mail, on average, after 11 days (in the USA).

Specialty GC. This is the most interesting type of gift vouchers due to its specificity. It is suitable for enthusiastic people and has many sections, including travel, gaming, music, retail, and restaurants. Some electronic media are intended for purchases of products of specific brands.

Corporate. This option is suitable for both small and large enterprises. You can use such certificates in loyalty programs for your customers. There are discounts for business owners when buying cards in bulk.

eGift cards. This option involves the purchase of an electronic certificate, which can be sent instantly in a beautiful design by e-mail. Only the sender's and the recipient's names are specified. Such cards are designed for online shopping.
The balance of the certificate is replenished in the range of amounts of $15-$500. To make sure that the gift is reliable, you can check the card number on the official website of Best Buy. Subsequently, the funds can be used both in online and offline stores.
One of the main advantages of using Best Buy certificates is the absence of commission and expiration limits. To find out more information, visit the official website of the company. There, you will also get acquainted with nature protection programs and cool gift ideas for your friends and relatives.
Many will ask why the gift amount is so small and whether it can be more. Unfortunately, no. The government has introduced such restrictions due to the frequent cases of card fraud. Hackers deceive customers to enter their cards' data. As a result of the leak, customers lose their money.
Therefore, not only when buying, but also in the process of the sale, it is critical to be cautious and carefully share confidential information with the services. There are several sites for reselling gift certificates. One of the most secure is SellGift, as it applies Secure Sockets Layer methods.
How to get rid of an extra Best Buy gift certificate quickly and profitably?
To sell a top-up Best Buy card, you can use any specialized sites on the Internet. For example, the sellgift.cards platform helps to set up resale of existing digital cards as efficiently as possible.
To sell a Best Buy gift card, you need to sign in. Registration is very simple: only the email and password from the account are specified. After that, you can select a company from the list directly on the main page of the site, or enter the name of the store and specify the amount of the certificate balance.
If you are satisfied with the reward, click the "Get Offer" button. After that, just enter the password and the card number. Be patient, as the check may take up to 48 hours. After this period, you will receive money to your account balance.
You will receive less money than those that were given for the gift. However, it is still more profitable because unnecessary things can sink into oblivion. Usually, the cost of the product is more than 75 percent of the original price.
You can receive the payment in cryptocurrency with subsequent conversion. The wallets are available in Bitcoins, Litecoins and Dogecoins. If you have any questions, please contact the round-the-clock technical support by mail specified on the platform's website.
Top