Blog
How to sell Gap gift card?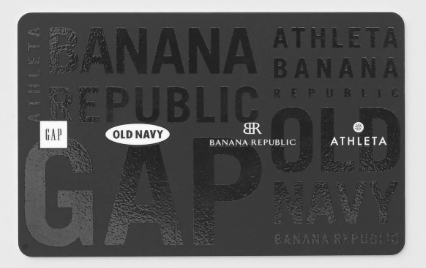 How should I cope with it?
You might have heard about lucky people who can get money almost from nothing. Nowadays, you can do almost the same. It is possible to make money from selling unnecessary things. For example, you can sell the cards that you are not going to use. It is not a kind of business but can improve your financial state a bit. Besides, the card you are going to sell will hardly bring you much good.
When you received the gift card that is absolutely useless for you, we will explain what to do with it. First of all, check if you are not really interested in it. You may have the cards to a sweet shop and find there a perfect piece of cake. Sounds yummy! Well, if you don't like the card, you may give it to other members of the family or friends. Well, have ever thought of transforming it into real money?
Such a way is quite widespread. You should only find the right platform for doing it. One can easily cope with it using sellgift.cards. It is one of the leading services that is focusing on selling gift cards of various types.
What do I need to sell?
Selling gift cards is not connected with business activities and something like that. It is a personal property that you decided to get rid of. Well, at first, you need to find the right place where you can sell the card. And then follow simple instructions we are giving you below:
Create the account on the exchange platform;

Register the card;

Wait for the customer.
If you want more details about it, let's focus on them. So, when you found the suitable platform, the first thing you need to do is to create a user's account. It doesn't really matter if you are going to sell or to buy. You can specify the purpose later. When you are going to register, don't forget about security measures. Try to invent the password that you can remember, and it might be difficult for scammers. It was just a practical tip.
When this part is ready, it is time to sell the card. If you trouble yourself with the thought of how to sell Gap gift card, we will explain it here.
Start working with the card
If you have ever bought or sold on the Internet, you might have been known with the key principles of such platforms. There is nothing complex in them. The main feature of such marketplaces is the chance to sell the card with a couple of clicks. So, first of all, you need to register the card.
Each gift card has its own number, Gap gift cards are not excluded from the lust. Well, it may contain different number of symbols, type it precisely while registering the card. Then you will need the PIN to enter a certain field. So, after that, it will require some time to check if the card is valid.
There might be some additional options available. One of them is the chance to check the card denomination. When you are presented the card, you will hardly know how much money is available for the purchase. It is a convenient option when you can know the sum on the card. When the card is already registered, you can look for the buyer. In fact, he will find you himself.
Payment peculiarities
As for payment options, it is necessary to explain something. Well, if you have about a hundred dollars on the card, you will not get the same sum. The difference will be not so high, but it still exists. You will get about 90% of the card denomination. It is a good bonus instead of having nothing for it.
When the buyer wants to get your card, you will get the notification. After that, you may choose the best payment option for enrolling money. There are several ways available for it. You can get your money by using different bank cards. Up-to-date websites can provide enrolling the sum via e-wallets. The most advanced marketplaces offer working with crypto wallets. So, the number of opportunities is rather big. Well, you can choose whatever you like.
Other important notes
So, many people are afraid of doing any operations on the Internet due to the high risks of scam. The chance always exists, but you can easily avoid it. At first, you need to look for the right place to sell the gift card. The more clients use the website, the more trustworthy it is. So, pay attention to the statistics. It really matters in this case.
Besides, modern approaches to encryption provide a high level of security. So, you can be sure that your personal data and payment preferences are on the safe side.
Conclusion
Selling gift cards nowadays is quite easy. It is a perfect chance to get rid of an unnecessary thing. It will be a good complement to your budget. When you are not going to use the card, you can sell and get money for something more important.

Top