Blog
What gift card would a teenager love?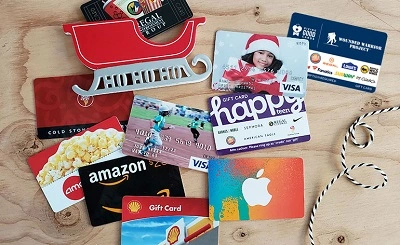 Teenagers are known for being active. If an adult can not leave the house for weeks, then a person in adolescence is not able to. He wants to move, visit different places, learn new things - in simple terms, and live an active life. Of course, among them, there are lazy people, but this is an exception to the rule. If you're looking for teen experience gifts right now to present to a special occasion, you've come to the right place. On our website https://sellgift.cards/buy-gift-cards/category/Gaming there are presents for any occasion!
Catalog of the best gift cards
Adolescence is extremely important in a child's life. Choosing a gift for him at this time is a rather difficult task, requiring parents to know what exactly he prefers. We will try to make this task easier for you.
Visa card
This type of gift card offers the largest selection of goods and services for which you can pay with this card. It is accepted in almost every store, beauty salon, cafe, or restaurant. This is a general-purpose card that can be used to buy everything from socks to gadgets.
Amazon online store map
This is the second most popular card type. You can find and buy everything on Amazon. In addition, the online store offers various types of delivery. Consequently, your teenager can skimp on Amazon online - simply and quickly with a certificate presented to him.
Target or Walmart
The above e-commerce sites are in no way inferior to the Amazon site. Therefore, giving a Target or Walmart card will be a great solution. Your teenager will be able to buy branded clothes, shoes, and many other things he needs.
Apple Cards, Google Play
Modern teenagers live with smartphones and computers. It is difficult to find a young man who is not interested in films, music, and so on. Apple Gift Card and Google Play will allow you to buy and download various applications, albums, games, books, movies, and TV shows.
Electronics store cards
Teenagers love various gadgets, so an electronics store gift certificate will be the right decision for you.
Gift card for the purchase of gasoline
A teenager who drives a car will be immensely grateful to the card, which will be able to refuel. You can also pay for the services of a car mechanic or give a gift card, which provides access to various car accessories.
Card to restaurants or cafes of the Starbucks or Jamba chain
Cozy establishments Starbucks or Jamba are loved not only by adults, but teenagers often relax here. You can pay with a card for several meals during lunch break at school or with a card you can pay for a meeting of friends in a trendy and tasty place.
Cards in a fast food cafe
Fast food is the favorite food of teenagers. Treat your hamburger, fries, and cocktail lover with a gift certificate to Burger King, Wendy's, and more.
Card to your favorite clothing store
When, if not in youth, you want to dress beautifully and fashionably. Usually, teenagers are especially active in following fashion trends, so a gift card to a branded clothing store will be the best gift for your grown-up child.
What else can be interesting for a teenager?
Finding a gift for a teenager has always been a difficult task. And today, when children grow twice as fast as previous generations, it has become even more difficult. Many of them understand not only computers and all kinds of gadgets, even without instructions, but also know about astronomy, for example. Or in general, they cook better at 13 than some women after 40.
Share new ideas and types of gift cards that your teen might be interested in. You may want to give an experience (such as a travel gift card) or a learning experience (a cooking course or personal growth training card). You can donate services: SPA, a card to a sports club, a visit to a beautician. Teenagers will appreciate a gift card that provides entertainment: bowling, cinema, skating rink.
The choice of gift cards is huge and it is up to you and your teenager!

Top