Blog
Become a super businessman with gift cards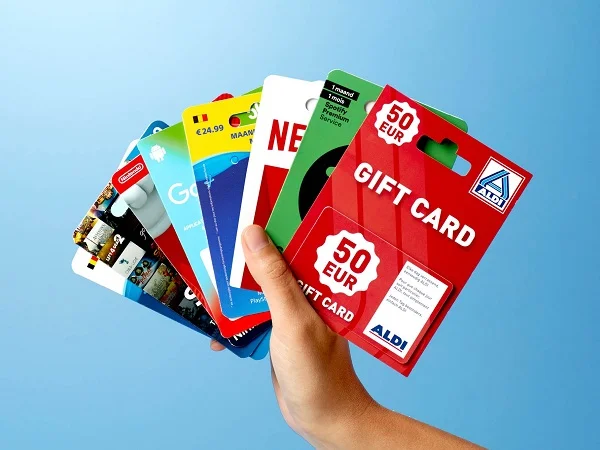 How can a small business get the most out of sales? The introduction of a system for purchasing gift cards helped many in this. This prepaid certificate will help you in any business, from baking cupcakes to organizing parties and other events. This article will consider the most popular, and most importantly, working schemes for using gift cards in business.
First of all, this step will help you further develop you're, albeit small, business. Do not neglect the opportunity to use the experience of large companies, which really works. We will help you understand all the intricacies of this issue right now.
Why gift cards are important and necessary
Naturally, the main goal of introducing the system under consideration is to increase sales. Your enterprise will also receive side bonuses in the form of respectability, modernity in the approach to trade, as well as the convenience of customers. Prepaid certificates do not have to be physically produced, because there is a great option to produce electronic cards for buyers.
So how to raise your income using this method? Here are five reasons that will help you understand how profitable it is.
Competition with big retail chains? This is real!
Surely you also have gift cards from large networks that, for example, were presented to you for the holiday. This indicates the popularity of this type of presentation to everyone around. It is convenient and easy - almost any person will definitely find what to buy in a particular store. For your business to be included in the list of those from which the client will choose, you should acquire prepaid certificates.
Do you want to compete with competitors on an equal footing and bite off a bigger piece? Then be sure to implement the system both in the store and on the website. Do not forget about the delivery of cards purchased via the Internet by e-mail. Many people prefer to buy electronic versions.
Proper promotion is the key to success
Cards cannot be treated differently from other goods or services. Do not think that every client will be interested in the presence or absence of gift cards. Therefore, they should not be stored in a safe or under a shelf. Design a colorful stand that immediately catches the eye. The site should include a bright button leading to the purchase of a certificate.
And discard outdated paper options. Of course, you will save a little on production. But how long will such a certificate last? Yes, and he looks really old and not attractive. Switch to plastic and electronic options as soon as possible: according to the latest research, businessmen who replaced paper with more modern materials increased their sales by at least fifty percent!
Boosting gift card sales
Like any other commodity, prepaid plastic certificates need to be promoted. Many small shops post information that the customer can purchase the cards, but keep them out of the customer's sight. For example, under the counter for security reasons, or even in a safe in the back room.
In this case, it is understood that the buyer must inquire about the gift certificate himself. But this approach is not very conducive to sales of cards. You should make a visual advertising display stand, which will be placed in the checkout area, and this will definitely increase gift card sales.
Some entrepreneurs still use the outdated system of paper gift certificates. This is no good, you should switch to plastic and electronic if you are still making paper deposits. Statistics have shown that after switching to plastic gift cards, businessmen increase their sales by an average of thirty-five to fifty percent, and in some cases double.
Demand for cards - growth in sales!
The introduction of a gift card system objectively increases sales volumes, this is even recorded by marketing companies. The fact is that customers who redeem their certificates are not so reverent about savings as when they spend money from a wallet or credit card. They tend to make buying decisions faster and spend less time researching clearance deals.
First Data conducted a study that showed that 72% of prepaid certificate holders spend more than their face value when they are redeemed. They add their own money, with 25% of them purchasing a product that they were not going to buy at all before. Another 8% shared that they decided to buy a more expensive version of the product than planned before using a gift card. And 3% of the respondents said that they purchased in a store where they had not bought anything before.
Sales promotion with the help of gift cards is obvious, you can not help but use this advantage of certificates.
More and more new clients
A well-built gift card system makes both the giver and the recipient of the certificate regular customers of the store. The same First Data study found that 11% of gift card recipients had never been to the store that issued them before. Attracting a new clientele is an excellent argument in favor of using the prepaid plastic certificate system.
There are ways to achieve the loyalty of both the card giver and its recipient. For example, with promotional offers like "Buy a $100 gift card and get a special promotional card worth $10." So you encourage the giver. The recipient can be attracted by the accrual of additional bonuses upon activation of the certificate. Properly working with gift cards, you can make your frequent customers both those who buy gift certificates and those who receive them.
Develop long-term relationships with buyers
Now the system of electronic gift cards, which can be replenished, is popular and actively developing. This creates a great occasion for customers to interact with your business. Givers and recipients visit your site and look at special offers, store hours, inventory, and much more.
Your brands become recognizable and loved if you manage your loyalty policy skillfully and unobtrusively. Organize well-thought-out marketing moves and turn new customers into a permanent audience of your trading enterprise. Various incentives and rewards that visitors of the site using gift cards can receive lead to increased sales and help grow your business.
These are just some of the clear benefits of a gift card system that will increase your income. Don't forget about indirect bonuses as well. For example, paper pre-paid certificates are often forged. Switching to a plastic form reduces fraud and, consequently, losses for your trade. Don't forget that a significant amount of gift cards simply go unused year after year. This happens for a variety of reasons, but it is the direct income of the seller. You received the money without giving away the goods – the benefit is obvious. Please note that these funds are treated and taxed differently in different states, consult with specialists in order not to violate local laws.
Which certification system is right for you?
Small businesses in our country can use several types of prepaid certificates. From a system of simple gift cards of a certain brand to a fully closed, expanded program of plastic and electronic certificates.
The work of some of them can be tested for some time. It is also possible to combine different systems within the framework of the trading activity of one seller. To make the right choice, you need to study the conditions of each program carefully. When you implement a gift card system, you will have to comply with all of its conditions. So it is better to understand the details even before the sale of certificates for a particular program. Below we will talk about the nuances of the operation of each system, and highlight the advantages and disadvantages.
A closed-loop system from a banking institution
The easiest way to start implementing a prepaid certificate system is by contacting your business bank or an existing credit card processor. Issuing gift cards is not their primary business, but you may still get an offer to implement a private certificate program. These gift cards will only be redeemable in your stores.
Do not forget to analyze the plastic's functionality, because often cards simply lack some features or settings. Try to maximize the potential of prepaid certificates.
Benefits:


On the implementation of such a program, you will spend either little or none at all. This is possible because commercial banks get their main income from the issuance and servicing of credit cards. They earn their money there and won't charge you a substantial fee if you approach them to start a gift card program. They will simply add this feature to your service so they don't lose the customer.


Simple integration. You don't have to worry about terminal settings yourself. This is a rather difficult task, and sometimes not feasible at all. All settings are quite easy in theory, but in practice, they represent a rather complex algorithm of actions that a specialist from a bank is good at, but not you. If your merchant bank implements the gift card program, all terminals will automatically be set up and everything will work as it should.


Work in various outlets. The merchant bank that serves you most likely tracks transactions by location. The gift card system will operate in the same way. If you implement a program developed by a third party, you will need to understand the account setup of each outlet. Or, as an option, develop a system of internal balancing of sales and redemption of certificates at the location of the transaction.


Flaws:


Weak opportunities for card personalization. Banks don't usually bother with designing your gift certificates to be attractive. They just put the logo or the name of the store on the front of the card and that's it. You may have come across such plastic cards yourself: just white with the name of the distribution network printed in ordinary black ink on the front side of the plastic. Some entrepreneurs do not realize the benefits of personalized gift cards and settle for the austere option of issuing certificates described above. But after that they regret it, feeling that they are missing out on opportunities for advertising and network promotion.


Functionality limitation. As a rule, such cards can simply be purchased and subsequently redeemed during purchases of goods. It will also be possible to check the balance of the deposit. The bank will provide you with some minimal reports, but do not expect additional activities to support the gift card program. You will not get any advertising, no stands, no signage, no information displays, and anything like that.


This program does not provide for the availability of an electronic version of the certificate. There are no social gift cards either. You will not be able to distribute your gift cards via Facebook. The prepaid certificate programs that the banks offer are very simple and limited. These cards are inexpensive and easy to use for customers, but they don't do the job of propelling your store to the top.


Closedness. There are always merchant owners dissatisfied with gift card programs of this type. They are left with no choice as their point of sale is closed to alternative prepaid certificate solutions. They function properly in one program and do not perceive anything else. Some such store owners complain that the system they have chosen is not functional enough. But they have little choice. They can either use this program or completely change the POS, which will entail substantial costs.
Top