Blog
What will please your loved ones more: a gift card or a gadget?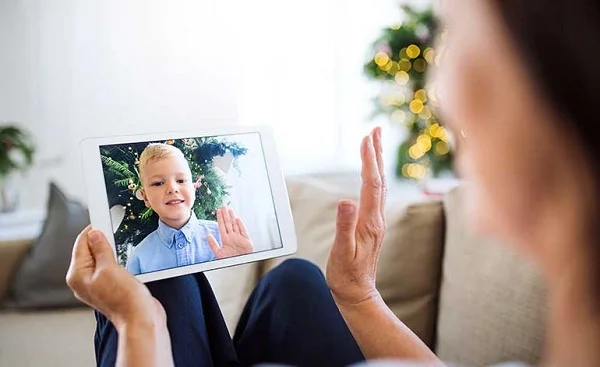 Thinking about taking the stores by storm in honor of Black Friday? This is worth considering because gadgets are not always the best gift. Many of them will not be worth your efforts. Perhaps a gift card would be the best congratulation?
New gadget models are good for the holidays
Vendors are diligently preparing for the holiday season. For example, Amazon recently offered its customers a whole line of six new devices priced under $150 each. That immediately provoked a discussion among market analysts. They also announced that the company launched pre-holiday sales of gadgets.
Parents need to understand and understand all these new technologies and things that the younger generation loves so much. Do not forget about the family budget, especially when we are all preparing letters to Santa together, this nuance is no less important for making a decision. From this side, the options for purchasing various gadgets seem much more preferable than, for example, buying a new smartphone from Apple, the cost of which often exceeds $ 1,000.
But besides the price, there are several questions that you should ask yourself when choosing a gift option. Further - about them.
What you need to consider when choosing a particular gadget
Before deciding to buy an electronic gift, try to take some time to evaluate it in terms of who it is intended for. The gadget is a very delicate thing. The wrong platform, insufficient functionality, or some other "wrong" characteristics can turn it into an unwanted and bad gift that will bring not joy, but disappointment to the recipient. When planning to spend your money on this purchase, try to answer honestly the following questions.
Make sure you need a gadget
This is the very first thing to think about before buying. People often follow trends and fashion, even when buying a gift such as an electronic device. Often they just buy a "thing" that is written about a lot on the net or often advertised on TV. Most often they do this when they do not know what exactly this or that person needs.
For example, many of us still have a once-popular electronic photo frame that we never used. It is still packed in a box and collecting dust in the far corner.
You need to give a high-tech device, first of all, if you have heard the wishes of your recipient. Or, perhaps, he announced plans to acquire it in a conversation. Those. when there is the confidence that the device is needed and desired. Buying a virtual reality headset or smart glasses is not worth it just like that.
Of course, even if you make a big mistake with a gift, the recipient can always return it to the store. But difficulties arise here as well. Usually, the sellers' policy is quite strict regarding electrical goods, this can create some difficulties. So Best Buy states that it takes only 15 days to return a purchase that did not suit you, and a receipt must be attached to the product. Amazon also allows returns, but the recipient will have to do this through their own account on the site. At the same time, he will have to clearly explain when the initial transaction was made. The Walmart retail chain allocates 15 days for returns, the countdown begins from the moment the goods are received. For example, if you bought something on Black Friday but plan to give it as a gift for Christmas, there will be problems if the purchase needs to be returned.
In general, spending money on a gadget without being convinced of its real need is not the smartest idea. If you are not lucky, you will buy a completely useless thing that will gather dust on the shelves for years, and its return to the seller will simply be impossible.
Check platform compliance
In almost every American home, we can find a bunch of gadgets from different companies running different operating systems. Even in the same family, we can find a wonderful mixture of products from Apple, Samsung, and some little-known brands. Uniformity in the purchase of technology is now a vanishingly rare thing, so before purchasing any device as a future gift, do a little research.
Yes, you may deprive your future purchase of those wonderful qualities of a surprise, but you will not miss the acquisition. And definitely don't waste your money. Statistics show that about 80% of Americans actively use smartphones. Therefore, it is important that the new gadget you buy supports the same platform and is compatible with the recipient's main device.
Will the recipient be using the gadget?
Perhaps the new gadget you're about to gift really seems to fit your friend or relative. But will he be able to use it fully and with pleasure?
As an example, we can cite a case from the life of a couple of one pair of pensioners. The doctor recommended that the man get a fitness bracelet to increase his level of physical activity. An obedient patient immediately bought a Fitbit for himself, and at the same time for his wife. And the pressure has really increased. Exactly until the moment when the same therapist did not send a man for examination in connection with pain in the thigh. As a result, it turned out that he needed hip replacement surgery. His wife couldn't figure out how to use Fitbit at all. As a result, both bracelets lie solemnly on a sideboard in the living room of the couple's home.
It's not just older people who often don't use new devices. There are many examples when young users also forgot about gadgets that are too complicated to manage or program, and require a lot of effort and time. Think of all those drones that didn't fly, those remote control cars that didn't work properly, the musical gizmos that didn't work the way they were supposed to. In all such cases, gadgets became just extra items in your home, on which money earned by someone was spent.
Just because a device is cool and capable of performing a bunch of tasks doesn't mean that its owner will be able and willing to deal with all this complicated programming and management. Before buying, make sure if, for example, you can help the recipient with the operation of the gift? Isn't everything too complicated in the new device? If it seems to you that it will take too much time - just choose another gift.
Gift card as a saving option
If you have any doubts about any (or all at once) of the above questions, you should refuse to buy a gadget on your own. A gift card is exactly the way to congratulate our loved ones, which allows you to save time and avoid pitfalls.
But the situation with certificates is not as simple as it seems at first glance. Giving the "wrong" gift card can also create a lot of inconveniences, this is especially important when choosing electronics as a gift.
For example, what about iTunes prepaid certificates for teachers who received them as a compliment on Appreciation Week if they use Android smartphones? Or how to manage Xbox gift cards for kids who play PlayStation? And how can you guess that real gamers would prefer a Steam certificate to any ordinary gift card from an electronics store?
These questions seem simple, but they are actually fraught with complexities that can be avoided with some thought before buying a gift card. Next - are about 10 types of prepaid certificates, each of which can be a better gift than a gadget.
10 Gift Card Options for Electronics Lovers
They will turn your money into something needed and desired by the recipient.
These certificates give the recipient a wide range of options for choosing a future gift. You may have thought that the person you give the gift card to will buy an Amazon Echo and take advantage of the high-tech novelty, and they will take and spend the deposit on a set of Amazon Echo Buttons instead. Or even buy himself a few good old books without the slightest hint of electronic stuffing in them.
In any case, you will allow the recipient to independently choose a gadget or other item that matches his desires at the moment.
They have a huge selection of gadgets to buy. Also extremely popular on gift card redemption sites. Perhaps this is one of the most liquid prepaid certificates. Should the owner of a Best Buy gift card decide to turn it into cash for one reason or another, they will be able to receive more than 90% of its face value. But it is unlikely to come to this - the choice of electronics that can be obtained thanks to this certificate is really huge.
If you give such a certificate to a serious gamer, he will definitely know what to do with it. The deposit can be spent on thousands of products, including accessories, software, games, and electronic devices. A feature of Steam gift cards is their ability to be converted into the currency of another country. You can remotely make a gift to a friend who is abroad. By replenishing a deposit in dollars here, you guarantee that it will receive an amount in local currency equivalent to your payment.
Do you think that your gifted person will want to spend money on a new computer game? Then a GameStop gift card is just what you need. A wide selection of software and gaming programs that support any platform, and instant download of electronic purchases - the functionality of GameStop certificates will be appreciated.


Apple Store and iTunes Gift Cards


A great gift for fans of products manufacturer from Cupertino. It is important to distinguish between these two types of certificates. An Apple Store Gift Card can be used to purchase devices and accessories at any Apple-branded store. This can be done either remotely via the Internet or in person. iTunes cards are designed to pay for various software and music for use on Apple devices.
This information will come in handy when planning your purchase budget. If the deposit amount is small, choose an iTunes gift card, but if the prepayment is enough for any Apple device, give an Apple Store certificate.


Nintendo, PlayStation, and Xbox Gift Cards


A great gift for owners of electronic platforms of a certain type. If you know that the recipient already has a game console or that Santa will deliver it soon, be sure to pay attention to these gift cards.
Just keep in mind that they are not all standard and have different types of applications. So the PlayStation support service provides information that you need a PlayStation PSN gift card to purchase games, and a PlayStation PS Plus certificate to purchase a paid subscription.


Pandora, Spotify, and Hulu Gift Cards


These certificates are suitable for you if you do not want to be tied to a particular electronic device or platform of your choice. And for the most successful buying decision, do a little research on the topic: does your friend like streaming videos or prefer to listen to music tracks online? So you can choose the most suitable option for a prepaid certificate.
These certificates can be used very widely. Their owner will be able to download music, movies, books, applications, games, and so on - the choice is enormous. Also, these gift cards allow you to subscribe to Google Play Play Music. In general, they are a great option to congratulate the owner of the Android device, just make sure that the gifted uses one of these.
These cards are similar to Amazon gift certificates in that they give you a wide range of gift choices. With their help, you can buy technology, various gadgets, and much more. Medicines, groceries, clothes - all this can be obtained using Walmart or Target gift cards. They contain the main advantage of prepaid certificates - the owner will decide for himself what is so important he needs at the moment. And you will be grateful for this necessary gift.


Gift cards MasterCard and Visa


We have come to the most universal type of prepaid certificates. They make it possible to buy any gadget and in general any product that is sold online or in retail stores.
If you mean that the recipient of the card will still buy an electronic device with it, you can originally present the certificate. For example, buy a package of several batteries, tape a Visa or MasterCard gift card to it with tape, and add a note with the text "You will choose a gadget yourself!".
The gift card can be personalized when ordering online. Add a photo of the gift recipient and a short original message. An unusual gift card is sure to evoke the same emotions as a popular gadget when presented. Especially if you give it at a party - everyone will be interested in looking at a personalized certificate.
Save on gift cards for gadgets and on the devices themselves
There's an easy way to save some of your money by purchasing gift cards for electronics. To do this, you need to regularly review the current offers of sellers, sometimes making really good discounts on certificates.
By buying a gift card cheaper than face value, you can save in two ways. The first is to give it to your friend or relative so that he chooses a gadget to his liking. You will spend only a part of the funds from the specified deposit, but he will still be able to dispose of the full amount at his discretion. The second way to save money is to use the certificate personally to purchase equipment for yourself. Or for a gift, if you know exactly the preferences of the person being presented.
Obviously, preparing a gift card to congratulate your loved ones is a worthy alternative to standing in the cold in line on Black Friday or convulsive multiple screen refreshes on your device on Cyber ​​Monday. By choosing a certificate, you will be sure that the gift will become desirable and necessary and will not go to a dusty shelf a week after purchase. Don't forget about the opportunity to save a little on gift cards. This is another argument in favor of their acquisition.
Top