Blog
Purchasing a Gift Card from the Gift Card Granny website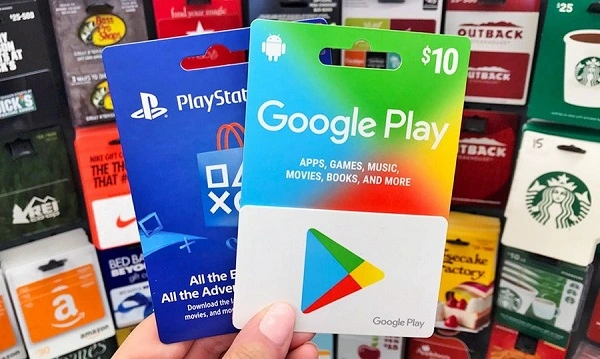 The service of this company has its advantages that other gift card sellers cannot boast of. You can be present on the site as a guest and carry out a number of transactions for the purchase and targeted sending of certificates without providing your detailed information. For example, the above CardCash does not allow this. You will be able to purchase an e-Gift Card and address it to a third-party recipient as if you were acting directly through the certificate issuer's website.
Also, there is a cashback system. But to get it, you still have to create an account - after all, the returned money cannot be accumulated by anyone, can it? To spend cashback on gift cards, you need to accumulate an amount of $5 or more. You can also get a refund in the form of money, but then you will need to collect a minimum of $10.
The absolute advantage of Gift Card Granny is safety. When the e-gift card arrives in the mail, you will have to go from your mailbox to the company's website and enter your email to receive the gift code. This is done so that hackers who could break into your mail and get to the card could not activate it themselves.
Gift Card Granny also provides a guarantee for their certificates. The company's website contains information that you will never worry about the card losing its value or expiring. However, it is worth noting that the above formulations are not entirely specific and still create some uncertainty.
Selling a Gift Card on CardCash
Using this site is a very efficient and fast way to sell your certificate on the web. To find out how much your gift card is worth, enter the name of the merchant who issued it and the value. For example, Home Depot prepaid plastic with a $25 deposit is currently offering $22, which is 88% of the original amount.
You can rate multiple of your gift cards at once. Also differentiated and compensation. The seller of the gift card can receive money through a direct deposit in the ACH electronic payment system, through a transfer via PayPal Express, or simply as a check in the mail.
If you choose Direct Deposit, you will be required to submit your bank account and credit card details in order for the system to set a temporary $1 verification fee to secure CardCash.
Do not forget that the gift card should be kept for at least 24 hours after transactions with it. It will take this time for the system to fully check its validity. After completing the transaction on the website, it will take 1-2 days before the money appears in your bank account.
Returning the gift card to the merchant who issued it
Buying prepaid certificates from chains that issue them is a safe way to purchase a gift card. But what about selling them back to the same place? Practice shows that the overwhelming majority of sellers redeem their own cards without any problems. But at the same time, you must have a receipt confirming their purchase earlier, and the gift cards themselves must have an unused face value.
The National Conference of State Legislatures states that in some states, a gift card issuer may accept a refund after a portion of the prepaid amount has been spent. For example, in California, you can exchange a certificate for money if it has no more than $10 left. In the states of Colorado, Massachusetts, New Jersey, Oregon, Washington, and Montana, you will be able to receive cash if there is less than $5 on the deposit of the certificate. Even more stringent requirements in Vermont and Rhode Island - where you can cash out the card, provided that it does not exceed $ 1.
Summary
Buying a gift card is best from online retailers or just in stores, but not from third parties. But if you want to save and get a discount, use the CardCash service. In order to send a certificate as a gift to a third party, the Gift Card Granny website is great, where you can do it without advertising your personal details, remaining in the "guest" mode.
To sell a gift card, it is best to use the CardCash website. It is a user-friendly site with a good and clear interface. In addition, it offers a good level of compensation for the value of the card being sold - the amount can reach up to 92% of the original cost. If you have certificates with a small balance of unused funds, you can exchange them for cash at the merchants themselves, but the amount is usually limited to around $1-10.
Top