Blog
How to safely buy and sell a gift card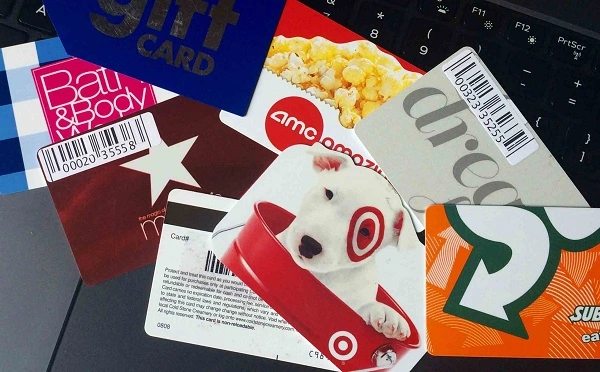 Take precautions when buying prepaid certificates for someone and if you want to sell a card with a partial balance.
Gift cards are very popular now: about 93% of Americans say they deal with them in one way or another every year. You can buy certificates in retail chains, in restaurants, and on the Internet. They are very convenient as a gift because they save time for the giver and allow choosing what the recipient needs.
The wide popularity and widespread use of gift cards attract various kinds of scammers. Certificate scams are becoming more and more common. Buying gift cards on the original websites of the merchants issuing them or on trusted sites on the network (for example, on Amazon) is completely safe. But when purchasing plastic on third-party sites, you need to be careful. Especially on some attractive "gift generators" and similar resources. Such places are often used for online fraud, in particular phishing.
There are also sites in the network that offer various operations with gift cards: their purchase and sale, exchange, redemption, etc. They provide a fairly convenient service, all actions are carried out quickly and without any extra effort on your part. But you must be extremely careful, acting at your peril and risk such resources. The fact is that gift cards do not have the same degree of protection as regular debit and credit bank cards. And in case of an illegal transaction, the funds cannot be returned. Any unlawful losses you risk by using such sites may become irrevocable.
We have collected information here that will help you secure your actions with certificates and avoid attractively, but subsequently ruinous offers from scammers. You should familiarize yourself with it before you start your pre-holiday shopping. This will help you better manage your data and keep your funds safe.
Some history lessons
The financial crisis, which has battered the economy in recent years, has brought many companies that issued gift cards to bankruptcy. This led to their closure. For example, clients of The Plastic Merchant were never able to complete their transactions and lost the money accrued on gift cards of this company, which declared bankruptcy in 2019.
The legislation did not have sufficient tools to protect gift card consumers in this case. The case even reached the attorney general of Missouri, but he also failed to protect the rights of people who lost money.
From 2001 to the present, the BlackHawk Network has been operating in the legal field of the United States. All these years, it has significantly influenced the gift card market in the country. For example, the cards sold in the checkout areas are mostly the work of the BlackHawk Network. We are so used to this phenomenon and it is convenient for users. The company is also developing a web version of this business, but here its work is far from flawless.
For several years, the BlackHawk Network's track record has gathered several unsuccessful Internet projects that are no longer serviced, for example, sites such as Gift Card Lab, CardPool, and CashStar. There are examples of still active resources that do not receive a full update and have low functionality and are inconvenient for visitors: GiftCardMall, GiftCards. The level of BlackHawk Network's investment in currently operating sites seems insufficient.
Buying a Gift Card with CardCash
The resource has been known since 2009. The company was able to avoid those unpleasant turns in its development, as happened with the BlackHawk Network. The service is great for those who like to save a little, you can buy cards with a balance of more than $10 at a significant discount. They sell both new and partially used gift cards.
The user interface is quite simple. You immediately see the percentage that you can save by purchasing this or that gift card. Do not forget that after adding the lot to the shopping cart, you will have 20 minutes to place an order. If you exceed this time, the selected card reservation may not be confirmed.
Guaranteed refunds are issued within 45 days if any discrepancies in the gift card or something similar are found during this time. You can also pay on the site using BitPay. When buying an electronic gift card, it is sent to your e-mail within 24 hours from the moment of making this purchase, but practice shows that you have to wait much less time.
Top