Blog
Can I use a Walmart card to purchase a Visa gift card?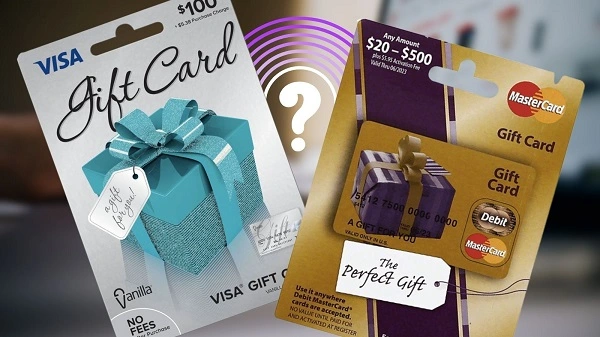 Few people do not know this retail chain, because a chic assortment and almost limitless opportunities to buy goods with excellent discounts have long been known to buyers. But what if you couldn't find the right gift at Walmart, or for other reasons you don't want to use a Walmart gift card? Can I exchange it or purchase a Visa merchandise/gift certificate in exchange?
It's unfortunate, but from this 2022 Walmart has changed the conditions, and now customers can not exchange their network gift card for prepaid certificates from other companies and payment systems. This can only be done in the usual way: pay by credit/debit card or in cash.
Is there really no way to buy a Visa gift card using Walmart certificates?
Alas, we have researched a huge amount of opportunities and information, and directly buy a Visa certificate for a gift card from a well-known retail chain. But we have found several options for turning Walmart bonuses into real money.
One of the fastest and most effective ways is to sell your cards on well-known Internet sites. Such ads are full-on on Facebook Marketplace, eBay, and Craiglist. The only negative is the presence of a small commission. After the sale, you will receive not one hundred percent of the face value of the certificate, but eighty-eighty-five percent.
Gift Card Redemption Program
Walmart is a very smart company and offers its customers not only great deals and discounts. Here everyone has the opportunity to exchange gift cards with other sellers for their certificates. The terms of sale of each card may differ due to who issued it. The seller can receive up to ninety-five percent of the original face value.
To make this process even easier, please refer to the Third Party Gift Card Redemption Program Guide on the official Walmart website. It describes in detail all the conditions, as well as a complete list of what they buy here: about two hundred varieties, any client can turn into money or a certificate. The reward for such an exchange is usually at least seventy percent of the face value, and the maximum rate is ninety-five percent.
What are the benefits of a Walmart gift card?
Almost any product presented in the considered trading network will be available to you for purchase using a certificate with a certain denomination. It is for this amount that you can shop. However, no other prepaid cards can now be purchased.
Gift cards have small restrictions depending on the type of card itself. For example, some cannot be used to buy alcohol or tobacco products, or vice versa, you can only put goods in these two categories into the basket.
Is it possible to purchase a Visa Gift Card at Walmart?
Of course have. Without the slightest problem, you can buy at least a few pieces online (by paying with a bank card) or physically at the outlet itself. In addition to the standard denominations: from twenty-five to five hundred dollars, you can specify the amount you need and it will be added to the gift certificate.
We will also briefly talk about the restrictions regarding the geographical location of clients. Residents of Vermont and Hawaii are turned off from being able to purchase the gift card in question in multiple denominations: $100, $200, and $25. They will also have to look for another way to buy a Visa Multi-packs card.
Is it difficult to pay for purchases with a gift card?
It is very easy. The trading network has done everything to make it convenient for customers to pay with such certificates. Online store users can activate up to five different gift cards in their personal accounts. Of course, they can not be activated, but in this case, each time you use it, you will have to enter a security code: PIN.
In the stores of this company, you can pay in any way and even combine them: for one purchase, the client can give a little cash, a little from a bank account, and a little from a gift card.
Summary
Unfortunately, as of this year, the exchange from one gift card to another is not possible on the Walmart network. But we told you a lot of other options with which you can make the most of your certificates.
Top