Blog
How to get money for a gift card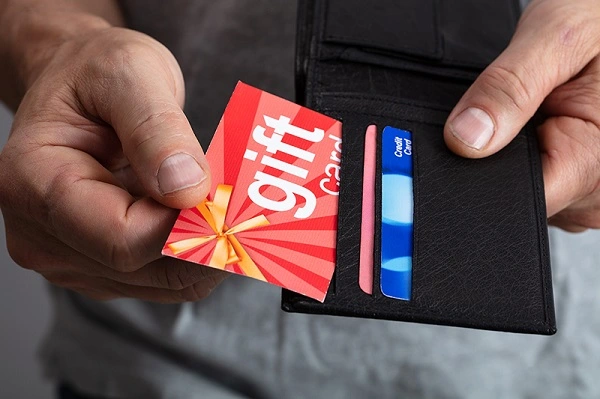 A paid certificate for the purchase of certain goods or services is an excellent alternative gift. It minimizes the risk that the choice will be made incorrectly - after all, the final decision on the purchase of the product will be made by its future owner.

But sometimes an e-gift card is not claimed. This happens when her owner is simply not interested in receiving the offered gift options. For example, a certificate for a trip to a massage parlor may remain idle if the cardholder simply does not like these procedures. There are enough cases when the gift card remains unrealized.

Then it's worth considering, how to get cash from a gift card? After all, money will always find useful and it definitely will not be superfluous. At the same time, you need to make it so that it does not look like a chase for ultimate rewards.

Receive money for a gift card

Can we really give up a service or a product in favor of money? Or to turn old gift cards into cash? Yes, this is a real opportunity.

You should not consider certificates as making money gift cards, usually, you can get an amount for them that is less than they were worth when buying. Even with the best deal, you won't get more than 90% of the gift card value. But in any case, get rid of certificates you do not need and get your hands on cash.

There are many places on the Internet where you can get rewards for gift cards. One of the fastest ways to turn your cards into dollars will be their placement on trading floors, and online auctions. Such as eBay or Craigslist, for example. Conducting transactions there is quite safe due to special protective systems invented by the owners of these platforms.

You can get cash for a gift card using the CardSell application or by contacting ClipCard by placing the appropriate request in the Google Maps search bar.

Gift card return to the store

This is an easy way, which is often forgotten by users. Companies do not always accept gift cards for cash, and sometimes charge too high a percentage for this. In general, however, this method can be called quite working. Contact the issuer of your gift certificate and ask about the possibility of its return and further compensation.

Donating a gift card to charity

Doing good is never too late. Even if your old gift card has been lying idle for many months, it can be transferred to special funds. The opportunity for a good deed to come true through your money always exists.

These organizations help needy people and animal shelters. They will be able to use your gift card even if you spent some money on it.
Top